Ruth Perrott's 14th trip to the African Continent is taking place in March 2017. Here she visits Malawi together with a professional colleague Sarah Dineen. As per previous SpecSort visits, Ruth and Sarah will run a series of optical clinics in rural locations. Providing spectacles to those people who cannot see to learn or to work.
The need for spectacles is termed 'avoidable blindness' by the World Health Organisation (WHO). If an individual is unable to work, then he or she is unable to house, feed, clothe, educate and medicate their families, condemning then to a life of poverty. If a schoolchild is unable to learn, then it will impact the rest of their lives. The WHO estimate that some 2 million people in Africa suffer from avoidable blindness.
SpecSort has run since 1991 when Ruth first visited Africa, in the form  of an expedition to Cameroon. Here a team trekked through the jungle visiting remote village communities, with porters carrying the specs. Since then Rotary York Ainsty have provided spectacle sorting ,cleaning, measuring and packaging facilities once or twice a month. The spectacles are donated via a number of sources including optical practices, Rotary, Lions, church groups, pharmacies, GP practices and by individuals.
Whilst in Malawi, Ruth and Sarah will  work alongside the Project Malawi Trust, also known as Madalitso. This Charity provides support for poor rural areas. Working through local Churches, it provides a variety of teaching materials in support of reading, health related issues and farming methods. In addition Madalitso funds village wells, orphan feeding programmes and for orphans to undertake higher level education, including college job specific courses and university education. In addition a girls hostel was built to provide safe and secure accommodation to school age girls living away from their remote village homes.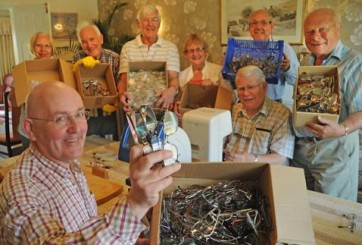 If you wish to donate spectacles, please drop them off at 28 York Road, Acomb, York, YO244LZ or 19 Sagar Street, Castleford, WF10 1AG.
Thank you!