We are beginning to open our Practice's again.

During lock down we have taken the opportunity to decorate Acomb and deep cleaned throughout both Practices.
We are ready to welcome back anyone who is having difficulty with their vision but ask that routine symptom-free eye examinations to wait a while longer while we prioritise the appointments.

On arrival we will take your temperature and ask you to hand sanitise. Please bring with you a face mask – or we can sell you one for £1.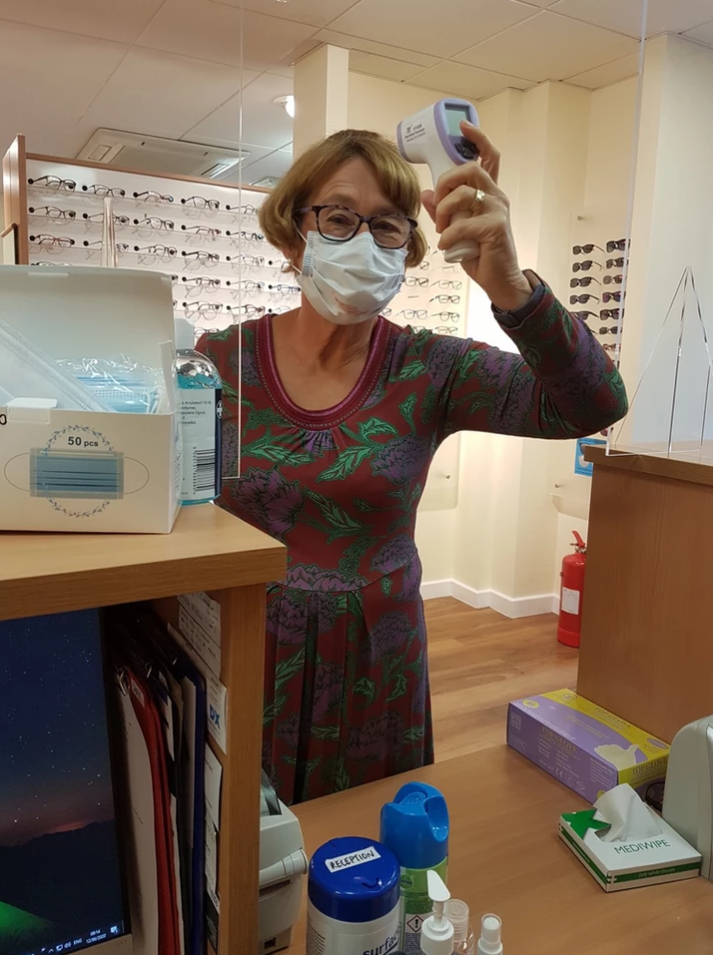 All equipment is sanitised between patients to ensure your health and safety.

The new regulations mean that you will have a specific time to attend when there should be no other patients on the premises.

We have shields now fitted at reception. Staff will be wearing face masks and are learning to smile with our eyes to make sure you feel welcome!

You are free to try on frames, but each one will be cleaned before returning to the shelves.

We are having to adapt to a new normal but aim to continue the same high standard of care with the same passion and enthusiasm. It just takes longer and we have plenty of space for social distancing.
Looking forward to seeing you again soon!